Reflective Material
---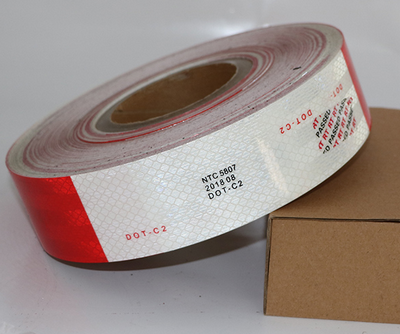 Product Name : DOT C2 Reflective Tape
Description
DOT C2 red/white conspicuity reflective tape is used to stamp specific boundaries.Motor carrier safety administration (FMCSA) are avid when it comes to guaranteeing that lawful procedures are using conspicuity materials on the sides and rear of semi-trailers.DOT C2 conspicuity reflective tape materials have PET,PC,Acrylic,DOT C2 conspicuity reflective tape is 5cm*45.7m per roll.

Web search:
#dot-c2 reflective tape strips
#dot-c2 white reflective tape
#dot-c2 reflective safety tape
#dot c2 reflective tape requirements
| | | |
| --- | --- | --- |
| Features | | |
| 1 - Dot C2 white reflective tape | 2 - Dot c2 reflective tape requirements | 3 - Dot c2 white reflective tape |
| 4 - dot reflective tape for trailers | 5 - dot reflective tape near me | 6 - RED and White DOT Reflective Tape |

Other

Fu Jyi Lin are Reflective tape supplier and manufacturer. We provide customized services to printed your corporate branding onto the DOT Reflective Tape surface.

Increase safety and brand awareness with your own custom printed DOT C2 Reflective tape from Fu Jyi Lin reflective materials manufacturer

And can be customized packaging, single package, convenient retail.

Re-sellers and end users alike can benefit from the use of custom printed DOT Reflective Tape.

By either supplying your customers with your branded products or applying your branded products onto your fleet of vehicles, you can be sure to benefit from increased brand exposure.

The reflective tape has a lot of different colors. According to FMCSA's suggestion, the conspicuity tape should be an alternate red and white sections.

DOT reflective tape should only three widths: DOT-C2 for the 2 inch wide tape, DOT-C3 for 3 inch tape, and DOT-C4 for 4 inch wide tape.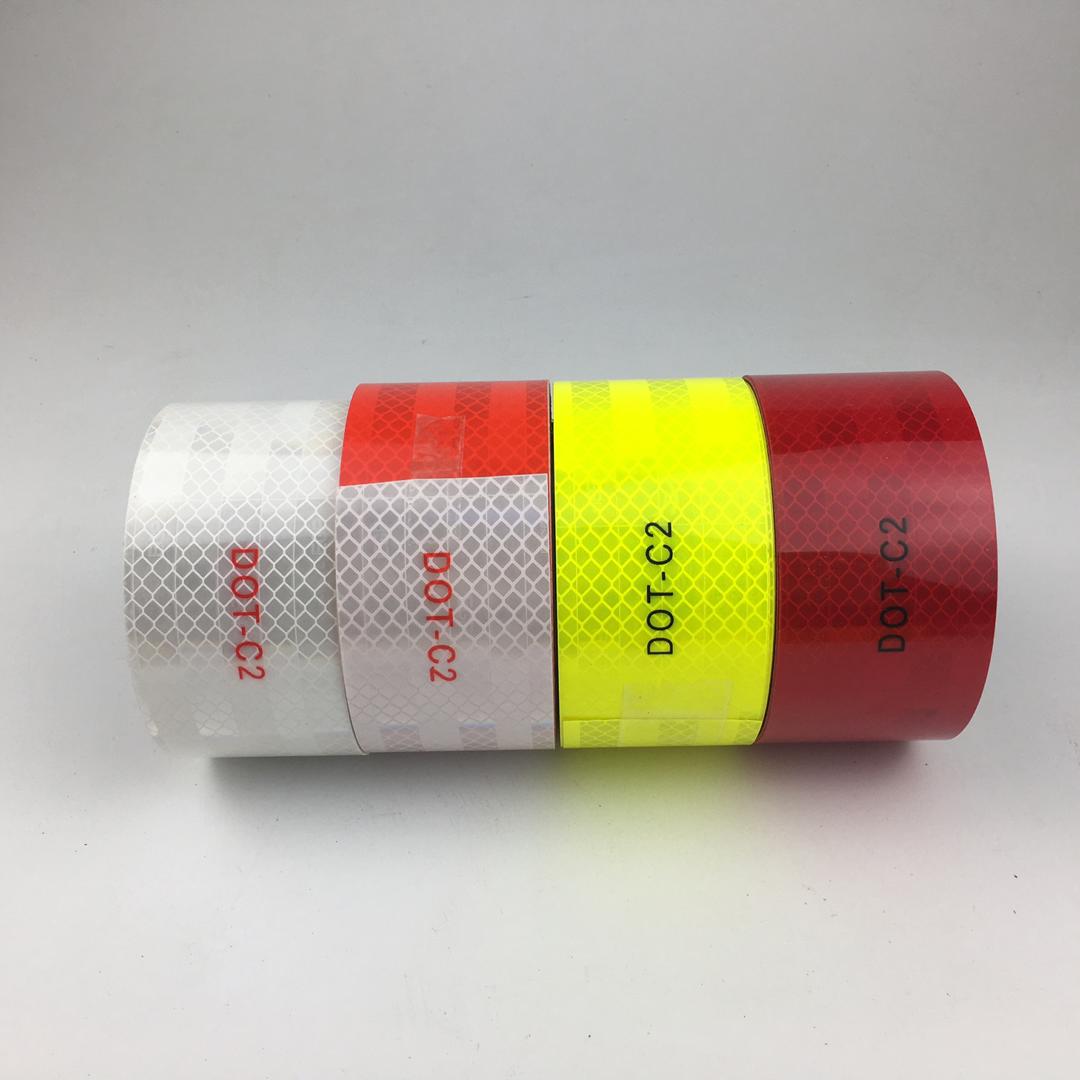 Size: 5 cm * 45.7 m; 2 inches and 150 feet(customized)

Durability: 5 years

Surface film: PC/PVC/PET, flat, smooth, glossy

Color: White&red, white, red, golden yellow, fluorescent yellow

Application: Point C2 logo certified retro reflective tape attached to vehicles, cars, trailers, etc. As a safety warning sign

Feature: Tear-resistant, scratch-resistant, waterproof oil, silk screen, UV printing, letter cutting

Certification: DOT-C2, ECE-104 E-Mark